Volunteers at National Trust thanked for fire help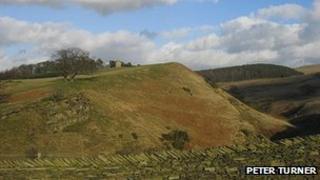 Volunteers have been thanked for helping contain a fire that broke out near a Cheshire stately home.
The moorland blaze near Lyme Park on Monday afternoon caused the National Trust property to be closed while fire crews dealt with the fire.
A spokeswoman for the organisation said help from "staff, volunteers and the High Peak Estate" meant it had been quickly extinguished.
She said the park and house had been "unharmed" by the fire.
The fire was contained in Cluse Hey, an area of moorland valley near to the property's Paddock Cottage.
The cottage is an uninhabited folly beyond the park's perimeter wall.
The spokeswoman said the fire, which covered an area of around 10 acres (4.04 hectares), had caused "minimal" damage to the moorland.
She added that the park had reopened to the public as normal.