Man killed by grass-cutting machine on Salford farm was 'amazing'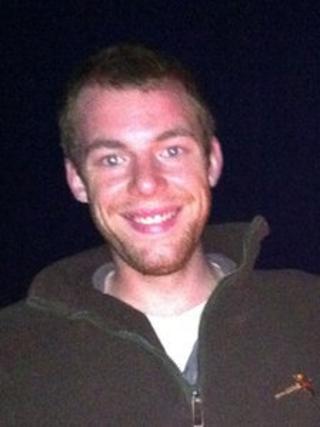 The family of a Greater Manchester man who died after being trapped in a grass cutting machine said he was a "warm-hearted, open and generous soul".
Emergency services were called to a field near Astley Road in Salford on 7 August following reports a man had been seriously injured by farming machinery.
Ashley Dixon, 23, was treated at the scene but had been fatally injured.
A Greater Manchester Police investigation into how Mr Dixon came to be trapped is ongoing.
A family spokesman said Mr Dixon had been "a son, a brother and a doting father with a warm-hearted, open and generous soul who enjoyed life to its fullest".
"You will be missed enormously by your friends and family and especially your daughter Daisy," he said.
"The energy and enthusiasm that you brought to all that you did brought a smile to everyone who worked or played with you."
Mr Dixon's girlfriend added that he had been "an amazing person inside and out".
"He was loving, caring, fun and he had an infectious smile that lit up any room he walked into," she said.