Man dying from cancer not given diagnosis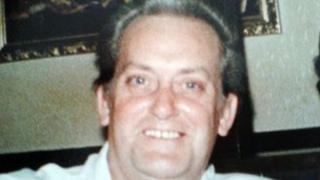 The Royal Bolton Hospital has apologised to the family of a man who was discharged without being told he had terminal cancer.
Trevor Roberts, 68, of Tyldesley, Greater Manchester, returned home unaware he had weeks to live.
He continued to feel unwell and was taken to Salford Royal Hospital, where news of his condition was revealed shortly before he died in August 2009.
His family said the "appalling error" denied them time to say goodbye.
Mr Roberts died six weeks after visiting his GP with concerns over several painful lumps he had developed.
He was admitted to the Bolton hospital for tests on 1 August and had a scan, which showed cancer had spread throughout his body, but doctors failed to inform Mr Roberts or his family and he was discharged after two days.
Family 'heartbroken'
The retired warehouse supervisor was taken to A&E at Salford on 16 August, where doctors broke the news of the scan results and advised the family he was now too frail to survive the eight-mile journey home.
He died at the hospital five days after being admitted.
Daughter Sharon Taylor, of Astley, near Wigan, said the family had accepted the hospital's apology but remained angry.
She said: "Because we didn't know his condition was so grave, my dad's grandchildren were abroad on holiday in Turkey and were unable to say goodbye before he died.
"The whole family is heartbroken about that and still coming to terms with it."
Dr Jackie Bene, medical director at Bolton NHS Foundation Trust, said the mistake was due to "errors in communication".
She said: "This was a very sad situation that no family should have had to go through and which we regret deeply."