Rochdale man missing after US 'new start'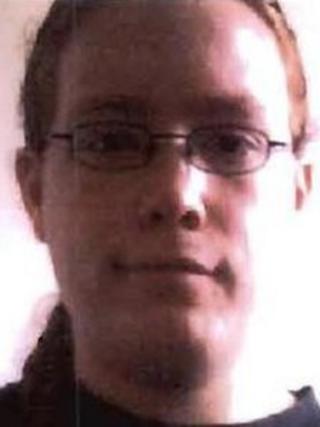 Police are appealing to the online gaming community over a man who went missing after flying to the US to start a new life.
Gary Rutters, 24, also known as Gary Carlyle or online as Lord Bobby, from Rochdale, Greater Manchester, flew to Chicago from Manchester on 8 May.
He told relatives he was moving in with his girlfriend in New York but she has now told them she has not seen him.
Police are trying to find out if he has played online recently.
He is thought to have regularly played Warhammer 40,000 and Dungeons & Dragons.
Mr Rutters' family set up a Facebook appeal group, which now has 1,481 members, after their last contact with him on 25 June.
In his last email to them, Mr Rutters described settling into life in Cobeskill, New York, with his girlfriend.
However, his family have since learned she has not seen him since 2010 and he was not living with her.
Mr Rutters is described as 5ft 8ins (1.5m) tall with blue eyes, wears glasses and usually wears his waist-length blonde hair in a plait.
He has a red-coloured beard and a South African accent.
His lack of contact with his family is "completely out of character", police said.
'Desperate for news'
Greater Manchester Police Missing Persons Investigating Officer Julie Potts said: "Gary's family are desperate for news.
"We are currently working with Interpol and US Homeland Security and police forces in the area where he was believed to be living.
"Gary is well known in the computer gaming community of Manchester and was well known to people working in Game shops in the city.
"We want to reach the gaming community as there will be plenty of people he has played online games with."