Rochdale online games fan Gary Rutters found in US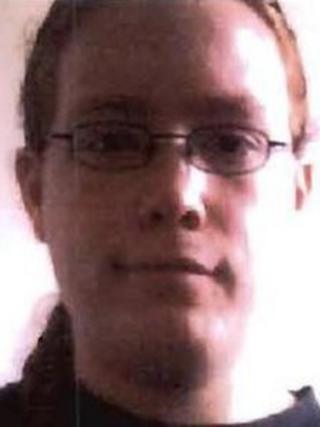 An online gaming fan who went missing after flying to the US to start a new life has been found, police have said.
Gary Rutters, 24, also known as Gary Carlyle or online as Lord Bobby, from Rochdale, Greater Manchester, flew to Chicago from Manchester on 8 May.
He told relatives he was moving in with his girlfriend in New York but she later said she had not seen him.
Police had appealed to the online gaming community to help find him and a Facebook appeal gained 2,000 members.
Greater Manchester Police (GMP) had been working with Interpol and US Homeland Security in their search.
They had appealed to players of Warhammer 40,000 and Dungeons & Dragons, which Mr Rutters was thought to have played regularly, to tell them whether he had recently been online.
An announcement on a Facebook page titled Gary Rutters - Missing read: "Gary located and ok!!!! No more news as yet.
"Thanks, thanks, thanks to GMP and everyone for help, support & prayers."