Barclays staff in Salford offered jobs in Liverpool and Sunderland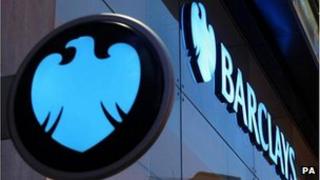 Barclays has said staff at a Salford call centre marked for closure later in the year will be offered jobs in Liverpool or Sunderland.
The 475 staff at the bank's Telephony Contact Centre at Salford Quays will be offered redeployment before it closes in September, a spokesman said.
He added that some may want to take "a voluntary redundancy option".
Dominic Hook of union Unite said it would be "doing everything possible to protect jobs".
The Barclays spokesman said the positions at its Liverpool and Sunderland call centres meant there would be "no net change to head count" and that the company was "focused on finding alternative employment options for all affected staff elsewhere".
He added that the bank was "being open and transparent by sharing this proposal with our colleagues at the earliest possible opportunity and we will provide full support to them throughout the process".
Mr Hook said Unite was angry about Barclays' decision to close the centre.
"Just as we learn about the huge bonuses at the top of the bank, frontline staff are having their jobs put at risk," he said.
"Unite is doing everything possible to protect jobs and we expect the bank to do everything possible to avoid forced redundancies."