Woman who stole nearly £40,000 from employer jailed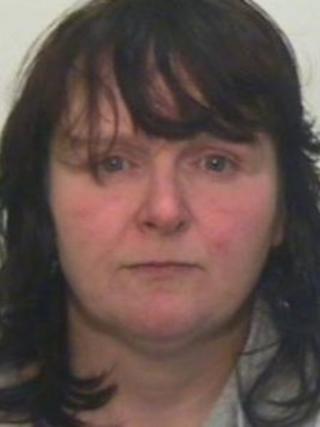 A woman who stole nearly £40,000 from her employer in Greater Manchester has been jailed for four years.
Sally Etchells, 45, of Church Street, Royton, was the office manager of vehicle bodybuilding firm Ken Rosebury, where she had worked for 25 years.
An investigation found she had paid more than £25,000 into her own accounts and those of her friends, including a woman who looked after her horses.
She was found guilty of two counts of fraud at Bolton Crown Court.
Police said the manager of the firm in Rochdale realised money had been paid into Etchells' personal account in November 2010, when he checked the payroll on a day when she was off work.
When she was asked about it, she admitted the money had been paid to the account of a woman that looked after her seven horses.
False debt
Further investigation found that the woman had been paid more than £1,800 between April 2008 and November 2010.
Etchells, who was in charge of wages and invoice payments, had also overpaid herself by more than £25,000.
When she was unable to explain the discrepancies she was asked to leave, but before doing so she wiped the payroll system to try and erase any trace of the thefts she had committed.
After she had been dismissed, Etchells sent letters to the firm's suppliers falsely telling them the company was in debt and would not be able to make payments they owed.
She also sent a letter to her former manager making threats about the company.
Etchells was later found to have taken a further £14,000 from the company, which had been paid into her own account over a three-year period, disguised as payments to other companies and the Inland Revenue.