Man who stole £30,280 by sneaking into ex-wife's house spared jail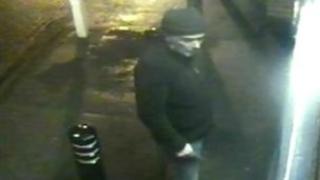 A man who sneaked into his ex-wife's home every week for three years to take a bank card so he could steal from her brother has been spared jail.
Bernard Young, 67, of no fixed abode, admitted fraud by false representation at Liverpool Crown Court.
Young stole £30,280 from his former brother-in-law by taking the card and withdrawing money before returning it so as not to arouse suspicion.
He was sentenced to 12 months in prison, suspended for two years.
Young's thefts began in January 2007, when he was still married to his wife.
She was a signatory on her brother's account, due to him living alone, and she used her card for the account to withdraw £160 a week to buy his shopping.
Police said Young knew how much was withdrawn and began taking the card and withdrawing an equivalent amount from a cash machine near the house in Bank Street, Golborne before replacing it.
After he split with his wife in 2009, he secretly kept a key to the house and began sneaking in while she was sleeping and taking the card from her handbag.
He often had to sneak into her bedroom in order to take and return the card, a situation which police said had led to her "having nightmares, as she believed she had seen a figure in her room at night".
'Calculated and malicious'
Young's theft only came to light when his ex-wife went to withdraw money from her brother's account and found there were insufficient funds available.
Young had spent £20,000 of the stolen money on a barge, which he was living on at Crook Marina in Wigan.
Speaking after sentencing, Pc Sarah Langley said officers investigating the case had been "astounded" by Young's "shameless behaviour".
"Not only did he steal from his brother-in-law while he was living with his ex-wife, he continued to do so for three years afterwards by breaking into her home on what was probably in excess of 100 times," she said.
"His theft was calculated and malicious - he was particular about the amounts he withdrew in a blatant attempt to not arouse suspicion and he did this simply in order to carry on as long as possible.
"To that end, he was successful because he only got caught out when the well ran dry and he had stolen his brother-in-law's life savings."
She added that police had "restrained his barge in an attempt to recoup what we can of the victim's lost cash".