Bury's £5m hospice opens after fundraising campaign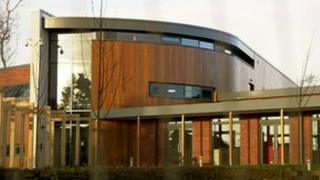 A £5m hospice has opened in Greater Manchester following a three-year fundraising campaign.
Bury Hospice, on Rochdale Old Road, Bury, will provide care for over 1,000 people in the borough each year.
Over half the total needed to open the facility, offering care for any life-limiting illness, came from donations.
Chief executive Jacqui Comber said staff and patients were moving from the "smallest hospice in the country to this magnificent new building".
She said: "This is a fantastic achievement which the people of Bury should be very proud of.
"It is particularly heart-warming to remember that this huge amount has been raised during a very difficult economic environment."
The new building includes 12 en-suite inpatient rooms and an outpatient centre offering clinics and treatments.