Stockport MP calls for change for sex abuse victims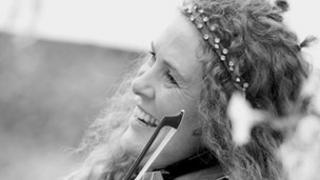 Cases of alleged sexual abuse should be dealt with in special courts to help protect vulnerable witnesses, a Greater Manchester MP has said.
Ann Coffey said the recent case of sex abuse victim Frances Andrade, who died after giving evidence at a trial, proves witnesses are being failed.
The Stockport Labour MP said victims come to court as "very damaged, very traumatised, very fragile witnesses."
She said a different court system could avoid "brow-beating" witnesses.
Ms Coffey believes the Jimmy Savile and the Rochdale grooming scandals have also shown vulnerable witnesses have been let down by the system.
'Adversarial' system
"I think victims of sexual abuse, particularly the cases we are seeing now of child sexual exploitation, are very damaging to the people that have experienced them," she said.
"They come to court very damaged, very traumatised, very fragile witnesses.
"I think the kind of adversarial system that we have in this court actually further damages them so they suffer the abuse and they have to re-live it again and again, often questioned by multiple barristers."
She added: "You saw recently in the suicide of the musician that gave evidence, what can happen when you are forced to re-live experiences and that trauma comes back to you.
"Of course they will have to tell those experiences but there are ways of helping them that do not leave them as traumatised as they can be."
Mrs Andrade is believed to have killed herself less than a week after she gave evidence against choir director Michael Brewer and his ex-wife Kay Brewer at Manchester Crown Court.
Her son Oliver said during the trial she was forced to relive the many times the former teacher at Chetham's School of Music in Manchester had sexually abused her.
Michael Brewer, 68, and Hilary Brewer, 67, also known as Kay, were found guilty of sexually abusing Mrs Andrade when she was 14 and 15.
Brewer was cleared of raping the victim when she was 18 and Mrs Brewer was cleared of aiding and abetting rape.
Mrs Andrade's son said being called a "liar" and a "fantasist" at the court was "more than even she could bear".