Care failures led to Wigan couple's deaths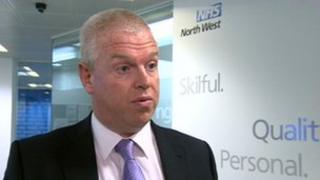 Failures by care professionals led to a 70-year-old man strangling his wife before killing himself, an investigation has found.
John Darbyshire and wife Jean, from near Wigan, died in 2009 soon after being released from full time care.
An independent investigation by NHS North West found systemic failings by 5 Boroughs NHS Trust and Wigan Council led to their deaths.
It concluded those involved could have intervened but failed to do so.
An NHS North West spokesman said: "The failure to assess, monitor and support Mr Darbyshire in the community in the summer of 2009 led to has reaching a point of crisis which ultimately led to the deaths of both him and his wife.
'Records mixed up'
"The treating teams had the knowledge, the opportunity and the means to intervene but did not do so."
The review found 12 factors which contributed to the deaths, including the fact that records had been mixed up, medication did not follow national guidelines and care programmes were not properly co-ordinated.
Simon Barber, chief executive of 5 Boroughs NHS Trust, apologised for the failings.
He said: "This was a tragic incident and our thoughts are with the family.
"In all areas of the trust we have taken significant action to make sure the likelihood of something similar happening again is close to zero."
He said safeguarding systems had been completely redesigned and staff re-trained.
Stuart Cowley, director for adult social care and health at Wigan Council, said: "No family should have to go through the kind of distress a tragedy like this causes and we are deeply sorry.
"Following this incident, we took immediate action to improve the way we protect vulnerable adults.
"We immediately reviewed all of our procedures, this led us to improve our supervision processes and increase accountability across all our teams."