Greater Manchester PCC Tony Lloyd's pledge to cut crime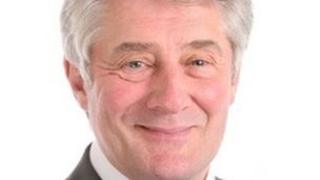 Greater Manchester's Police and Crime Commissioner (PCC) has unveiled his first police and crime plan.
Labour's Tony Lloyd's nine objectives for the next three years include driving down crime, protecting the vulnerable and building partnerships with local councils and the NHS.
Tacking anti-social behaviour is also included in the plan, which comes at a time of cuts to police budgets.
The force had a target to save £134m between 2010-15.
It has had its budget reduced by 20% for the five-year period by central government, leading to the loss of about 3,000 posts.
Mr Lloyd, who was elected as PCC in November, said he wanted "all of us in Greater Manchester to work together".
He replaces the Greater Manchester Police Authority and is responsible for appointing the chief constable, determining policing priorities and setting the force budget.
Greater Manchester Police serves more than 2.5 million people over an area of 500 square miles.