The Sun fined for Andrew Partington's trial reports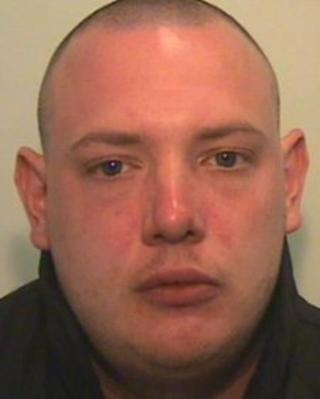 The Sun newspaper has been fined £3350 for breaking reporting restrictions during the trial of a man later jailed for a gas blast that killed a child.
The breach covered the publication of evidence from the first appearance of Andrew Partington, accused of causing the blast in Shaw, Greater Manchester.
Jamie Heaton, 2, died in the blast in June and several houses were destroyed.
Sun owners News Group Newspapers pleaded guilty to the charge at Manchester Magistrates' Court.
The court heard the national newspaper published a report about Partington's first appearance before Oldham Magistrates' Court when he was accused of manslaughter and other offences.
District Judge Jonathan Taaffee told the court it contained details of the evidence against him including the content of text messages Partington sent which "formed the crux of the prosecution case".
Reporting restrictions prevent all but basic details of cases being published at that stage of a prosecution in order to stop future proceedings from being prejudiced.
'Comply with law'
Judge Taaffe said The Sun's report on September 11 "clearly went beyond what was permitted".
He told the court: "I recognise that the press provide a valuable function in our society.
"The facts surrounding the explosion in Oldham were both newsworthy and the subject of intense public interest."
However, he added: "It's in circumstances such as these that it's absolutely necessary for the press to behave responsibility and comply with the law."
The judge said a failure to do this could result in guilty people walking free or "the innocent having their reputations trashed".
He told the court: "This was at best shoddy journalism and at worst an example of sensational reporting in a bid to generate short-term headlines and, no doubt, financial gain."
When imposing a fine of £3,350 plus costs Judge Taaffe questioned whether the maximum fine available to him was high enough for "the serious nature of the behaviour of The Sun".
News Group Newspapers pleaded guilty to one count of "reporting matters in contravention of a reporting restriction" contrary to Section 52A of the Crime and Disorder Act 1998.
The court heard that The Sun has never breached Crime and Disorder Act 1998 before.
Jonathan Caplan QC, defending News Group Newspapers said training had been arranged for in-house lawyers in the wake of the mistake.