Manchester City defender Micah Richards banned from driving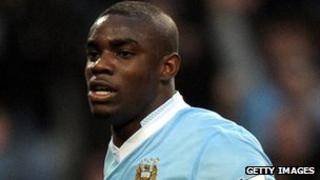 Manchester City defender Micah Richards has been banned from driving after failing to respond to speeding notices.
The England international admitted failing to identify the driver of his Ferrari after a police camera captured it speeding in September.
Lawyers told Tameside Magistrates' Court Richards had failed to reply due to home renovations causing problems with his post.
Richards, who did not attend the court, was disqualified for six months.
He was given six penalty points, putting him over the 12 point limit and triggering an automatic ban, and a £600 fine.
Richards is the third Manchester City player to be disqualified from driving in April, following bans for Samir Nasri and Carlos Tevez.