IPad filming rapist Hesam Khosravi's sentence increased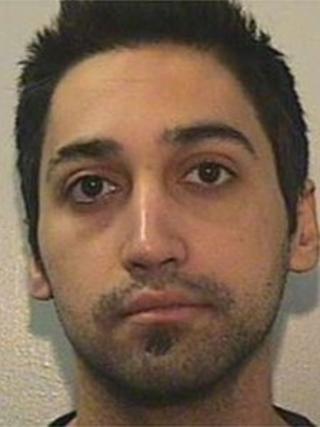 A man who used his iPad to film himself raping a woman has had his prison sentence increased following a court appeal by the attorney general.
Hesam Khosravi, 24, was jailed for six years in January for the attack at a flat in the Trafford area last year.
Judges at London's Court of Appeal agreed with Dominic Grieve the sentence had been "unduly lenient" and raised Khosravi's sentence to 11 years.
Lady Justice Hallett said watching the attack had been "excruciating".
Khosravi, who tried to claim during his court appearances the attack had been consensual "role-play", admitted raping his victim twice while filming it on his tablet computer.
The Iranian immigrant was ordered to sign on the sex offenders register on sentencing and faces a deportation application on release.
'Extraordinarily unpleasant'
At the Court of Appeal, lawyers for the Attorney General's Office argued the "deliberate and gratuitous violence" and "degradation and humiliation" of the crime called the length of his sentence into question.
Increasing it by five years, Lady Justice Hallett said watching the footage had been "an extraordinarily unpleasant task".
"The victim's obvious pain and distress is excruciating to watch," she said.
"How the victim must feel knowing that the recording has been shown in court and watched by outsiders one cannot imagine."
She said Khosravi had been "determined to terrify and humiliate at the same time [and] he succeeded".
"His behaviour that night was simply cruel and the lasting psychological harm he has caused is immeasurable," she said.