Neville Neville charged with sexual assault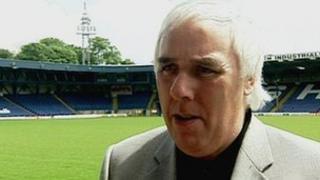 The father of former England footballers Gary and Phil Neville has been charged with sexual assault.
Neville Neville, 63, who was his sons' agent, was arrested following an alleged attack on a 46-year-old woman in Bury, Greater Manchester, in March.
The Crown Prosecution Service said after a review of evidence gathered following the complaint, the charge had been authorised.
Mr Neville is due to appear at Bury Magistrates' Court on 12 June.
He is the former commercial director and commercial manager of Bury Football Club and was involved in the fans' group Save Our Shakers which was formed when the club faced bankruptcy in 2002.