Tax employee admits fraudulently claiming child tax credits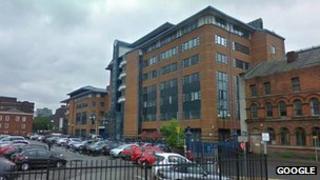 A former civil servant from Rochdale has admitted inflating her childcare costs and falsely claiming tax credits worth £42,000.
Michaela Worrall, 44, of King Street, Heywood worked in customer operations at HM Revenue and Customs in Salford.
Her five-year fraud was discovered following routine checks in 2011.
She was sentenced to four months in jail, suspended for two years and 300 hours of community service at Manchester Crown Court.
A spokeswoman for HMRC said she had "dishonestly inflated her childcare costs" for half a decade while in a position where she "had awareness of tax credits".
'Well aware'
Child tax credits are a government subsidy for parents towards the costs of childcare.
Worrall's fraud involved her overstating the amount of payments to childcare providers, not amending her records and submitting false annual declarations, leading to her receiving £42,414.87 in overpayments.
Ian Horridge, HMRC senior manager, said following "routine checks... concerns were raised about her claims for childcare costs".
"Investigations into previous years proved she had inflated the true charges of five childcare providers in order to increase the money she received," he said.
"We take strong action against those who fall short of our standards and won't tolerate this behaviour, which is why Worrall has found herself in court.
"Only a small minority of our staff compromise the integrity that HMRC and the public expect of them, and as a customer advisor, Worrall was well aware of her responsibilities as a tax credit claimant."
Worrall was dismissed from her job at HMRC in June.
The spokeswoman said the HMRC would be seeking to recover the money from Worrall "civilly".