Stephen Akinyemi killing: Police 'failed to act' before death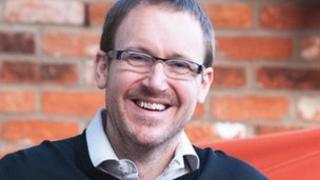 Two police forces are to be investigated over claims they knew three men's lives were in danger and failed to act before one was killed.
Stephen Akinyemi was shot dead in a fight at the home of Arran Coghlan, 41, in Alderley Edge in February 2010.
Mr Coghlan was cleared of his murder and said police knew Mr Akinyemi planned an attack two weeks beforehand.
The Independent Police Complaints Commission will investigate the Greater Manchester and Cheshire forces.
'Malicious intent'
It will also look at whether the Serious Organised Crime Agency (SOCA) knew there was a "real and immediate risk" to the life of a third man, Philip Atkinson, and should have taken steps to protect all three.
Mr Coghlan told the inquest in October 2011 that police knew Mr Akinyemi was coming to his house with "malicious intent".
He alleged they could have arrested him two weeks earlier for another offence but decided to let him go free "because they wanted to see what would happen at my house".
Following the inquest he said he was launching "civil proceedings" against the police.
During the hearing, Mr Coghlan said Mr Akinyemi had been at his home because he was trying to mediate in a dispute between him and another friend who also had the nickname Aki.
Mr Akinyemi called him to a toilet on the first floor of his house and when he opened the door he was pointing a gun at him, Mr Coghlan said.
Drug dealing
A struggle followed which Mr Coghlan described as "bedlam", during which he was stabbed. The gun then went off.
Mr Akinyemi, who was wearing a stab vest, was shot twice in his body armour and once, fatally, in the head.
Coroner Nicholas Rheinberg recorded an open verdict after expressing doubt over the businessman's version of events.
The murder was the third Mr Coughlan had been cleared of.
He was cleared in 1996 of shooting Chris Little dead at the wheel of his Mercedes in Marple, Stockport.
Seven years later he stood trial for the murder of drug dealer David Barnshaw, who was kidnapped and forced to drink petrol before being burned alive in the back of a car in Stockport in 2001, and was again cleared.
June 2011 saw the collapse of a multi-million pound drugs conspiracy case involving Mr Coghlan.
In March 2012 he was ordered to hand his home to SOCA after the High Court ruled he used drug dealing profits to buy his £1m house.