No charges in Manchester boy rape case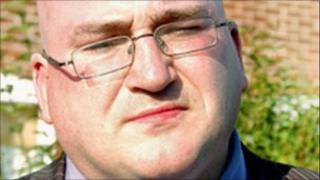 A man accused of raping a 15-year-old boy in Manchester has been told he will not face charges.
Domenyk Lattlay-Fottfoy, 48, of Bloom Street was accused of four counts of rape and false imprisonment.
Mr Lattlay-Fottfoy, who has changed his surname from Noonan, was charged following an incident at a Bloom Street flat in October.
But Manchester Crown Court was told on Monday that charges have been dropped by the Crown Prosecution Service.
He is currently in custody after being recalled on licence conditions from an earlier sentence as a result of the rape allegation.
Ian Rushton, Deputy Chief Crown Prosecutor for CPS North West said: "This has not been an easy decision, balancing the rights and expectations of the complainant and the need to ensure a fair trial.
"In all the circumstances, we cannot continue with the prosecution and have informed the complainant, the court and the defence of our decision."