Brunswick £100m development to go ahead after S4B appointed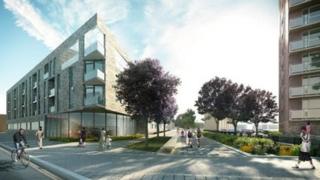 Five hundred homes are to be built as part of a £100m regeneration project in Manchester.
Manchester City Council has appointed a consortium to deliver the plans for Brunswick, which were approved by government in 2007.
The council said choosing S4B marked a major milestone in the project.
The privately financed plan will also see more than 650 council properties refurbished from 2014.
Work on the new development, which will include new road links, community allotments and an orchard, will begin in 2014.