'Chilling' Prestwich sex attacker is jailed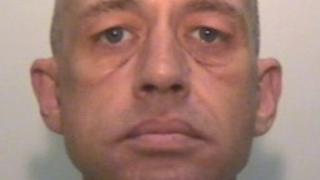 A man who tried to rape a woman in a "chilling" attack while she was on the phone to police has been jailed.
Phillip James Williams, 45, followed the 20-year-old for more than a mile before dragging her into an underpass in Prestwich, Greater Manchester.
She dialled 999 and operators heard Williams punch her in the face, slam her head against a wall and sexually assault her, police said.
Williams, of Kershaw Avenue, was jailed for 18 years at Bolton Crown Court.
He pleaded guilty to five offences including attempted rape, assault and robbery over the attack in the Bury New Road underpass, which runs under the M60.
'Horrendous ordeal'
Det Insp Damian Simpson described the attack in November as "chilling" and said Williams was a "dangerous and predatory sex attacker".
He said: "We were dealing with a man who seemed so determined to attack this woman that he didn't care he had chosen to do it in a busy location when there were likely to be a lot of people around, and he even carried on with his appalling assault knowing his victim was on the phone to police.
"We can only imagine the horrendous ordeal that this young woman suffered at the hands of Williams, and I am only thankful he was interrupted before he could cause her even further trauma."
Williams stopped his attack after a passer-by intervened, and stole the woman's bag as he ran off, police said.
He was arrested days later after his DNA was matched to the scene.
Williams was ordered to serve at least 12 years in jail before being eligible for parole.