Ashton-under-Lyne Labour MP David Heyes to stand down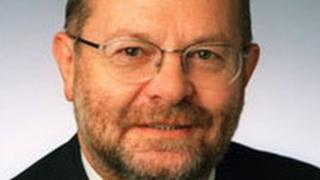 The Labour MP for Ashton-under-Lyne, David Heyes, has announced he will stand down at the next general election following health problems.
Mr Heyes has represented the town since 2001.
The 67-year-old said he made the decision because "this job needs somebody who's in good health and fit".
He added that he had suffered health problems in the last couple of years but worked through them and acknowledged "it's time to go".