Queens Birthday Honours: Indian elderly champion's award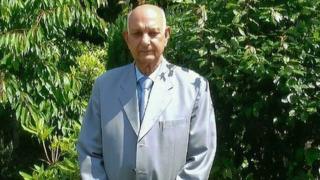 A man who retired in his 40s and spent more than half his life helping Greater Manchester's Indian community has been honoured by the Queen.
Hari Seth, 83, from Northenden, Manchester, has been appointed the British Empire Medal for founding the Indian Senior Citizens' Centre (ISCC).
Mr Seth was also a founder member of Manchester's Hindu Temple.
"I'm very pleased," said Mr Seth, who retired from his successful retail business more than 40 years ago.
The father-of-two, who arrived in the UK in 1957, said of his Whalley Range-based centre: "There a lot of elderly people in our community who feel isolated as there is a real generation gap with the young."
A man who founded a charity seven years ago to help young people get involved in their communities has been appointed MBE.
Gary Buxton, 36, from Droylsden, is chief executive of Young Advisors which has grown to include 55 teams in England and employs 1,300 young people.
He was responsible for developing the Young Advisors approach some years earlier as a pioneering way of involving under-represented and disadvantaged young people in their communities.
Another man appointed MBE was Scott Fletcher, 40, from Hale, who started his business, ANS Group, from his back bedroom in 1996, aged 22.
This specialist data centre technology and managed IT-services company now has a turnover of £44m.