Four arrested in Manchester over £2m of fake euros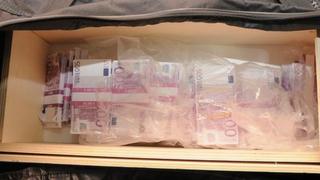 Four people have been arrested on suspicion of fraud after more than £2m of counterfeit euros were found by police.
The men were arrested at the Portland Thistle Hotel in central Manchester by officers at 14:00 GMT on Saturday.
Greater Manchester Police said a number of high value watches worth £100k had also been recovered along with £50k of legitimate euros.
The four are currently being held in police custody.