Wirral benefits cheat claimed while living in Tunisia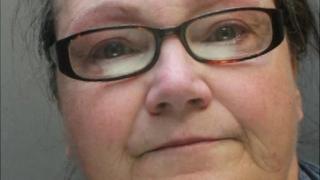 A woman who pretended she was ill to claim more than £138,000 in benefits while living a comfortable life in Tunisia has been jailed for 12 months.
Susan Elaine Flanagan claimed the money over six years on the basis that she needed 24-hour care and could only walk a few yards unaided.
The 56-year-old, of Prenton, Wirral, Merseyside, was arrested following a tip-off during a return trip to the UK.
Liverpool Crown Court heard she had 16 suitcases and was walking with ease.
An investigation found all Flanagan's bank transactions took place in Tunisia, and her two children had not attended a UK school since 2006.
'Enjoyed her lifestyle'
Websites showed she was running a catering and clothing business, and even wrote a blog called "A Brit making a life in Tunisia".
She supplemented her income by claiming benefits including Income Support, Disability Living Allowance and Child Tax Credits between May 2006 and October 2012.
Sentencing Flanagan, Recorder Paul Reid QC said: "You plainly enjoyed your lifestyle and you were determined for it to continue with the assistance of benefits from the United Kingdom"
After the hearing Steven Sneade, fraud manager for the Department for Work and Pensions, said: "This lady was using benefits meant for the most vulnerable people in society to enjoy a good lifestyle in a foreign country.
"It's what a lot of people would like to do but have to work for a living to do it."