Ebola outbreak: Manchester patient tests negative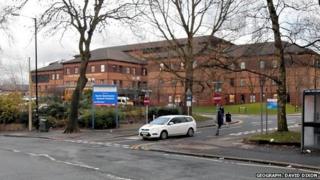 A patient at a Manchester hospital has tested negative for the Ebola virus, Public Health England has said.
The patient, who has a history of travel to West Africa, had their blood tested as a precaution at North Manchester General Hospital.
A Public Health England spokeswoman said: "Ebola was considered unlikely but testing was being done as a precaution, and was negative."
No further details about the patient have been released.