Knowl View abuse: Thirty-six quizzed over alleged Rochdale school 'cover-up'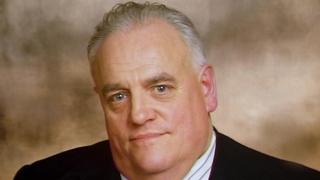 Thirty-six people have been quizzed by police over an alleged cover-up of sexual abuse spanning 25 years at a Greater Manchester school.
Police have traced 27 alleged victims at Knowl View school in Rochdale between 1969 and 1995.
In a separate probe, three more people have alleged sex abuse, including rape, by former Rochdale MP Cyril Smith.
Twenty-three people have claimed they were abused by the late MP, who was also Knowl View's chair of governors.
Police said allegations against Smith, who died in 2010, relate to teenage boys in Rochdale between 1960 to 1987.
The information is from Greater Manchester Police's (GMP) latest update on the continuing investigation into historical allegations of child sex abuse.
---
Abuse by Cyril Smith
Six incidents allegedly took place at Knowl View
Ten at Cambridge House children's hostel in Rochdale
Seven at other Rochdale locations
---
The Knowl View investigation concerns abuse by adults on pupils, and between pupils, until the residential school for boys closed in 1995.
Eight of the 27 victims "feel they cannot take their complaint further", police said.
GMP said it was still investigating whether any serious allegations of abuse at the school were mishandled or covered up and has launched an independent panel to oversee it.
Det Ch Supt Russ Jackson of Greater Manchester Police said: "These have been incredibly difficult investigations where victims have had to relive events of so many years ago."