Ten in hospital after Rochdale 'carbon monoxide leak'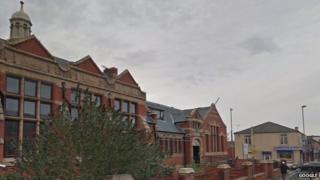 Ten people are being treated in hospital after a suspected carbon monoxide leak in Greater Manchester, North West Ambulance Service said.
Emergency services reached Castlemere Community Centre in Rochdale shortly after being alerted at about 14:30 GMT.
Patients are being treated for headaches and blurred vision but their symptoms are not life-threatening, the ambulance service added.
Greater Manchester Police said nearby buildings were also evacuated.
Some neighbouring roads were closed off but have since reopened, police said.