Police seek 1990s 'cage face' abuser over Stockport and Lyme Park attacks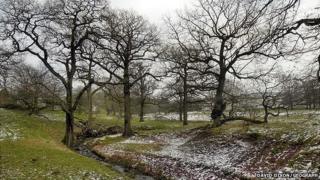 Police investigating a report of the sexual abuse of a teenager in the late 1990s are seeking a man who had "a metal frame or cage around his face".
A man in his 30s reported the abuse to police in December, alleging he was abused by the man when he was about 15.
He said the attacks took place in Lyme Park woods and at the pool in Stockport Leisure Centre between 1996 and 1999.
As well as having the metal around his face, the man was white, in his 50s and "possibly called Graham", police said.
He had also claimed he was a tutor in the Manchester area and the facial cage was the result of a "previous unconnected attack", a spokesman added.
Det Con Matt Berry said there was "no evidence to confirm the man was a tutor and it is possible this was a cover story".
He added that the force had "contacted universities, who have no record of any individual matching this description".
Anyone with information is asked to contact police.