Radcliffe man jailed for shining laser at police helicopter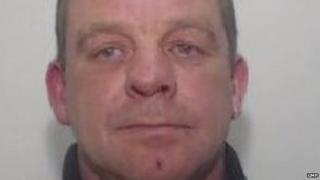 A 47-year-old man who shone a laser at a police helicopter leaving the pilot "disorientated by the intense light" in Greater Manchester has been jailed.
Andrew Paul Holden, of Chapelfield in Radcliffe, admitted endangering an aircraft at Bolton Crown Court.
The National Police Air Service (NPAS) was deployed over Radcliffe on 13 October 2014 when the laser was shone into the cockpit. No-one was injured.
Holden was sentenced to six months in prison on Friday.
Captain Robert Grainger said: "The consequences of targeting an aircraft can be horrendous.
"During this incident I had to ensure the safety of my passengers, the general public and myself, whilst being disorientated by the intense light."
Tactical Flight Officer PC Andy Shaw said: "Shining a laser into a helicopter could have itself had catastrophic consequences.
"The technology on board our helicopter means we are able to track individuals quite easily and as this case shows those involved in such activity will be caught and prosecuted."