Teenager sentenced over Manchester 'Gangnam' remark death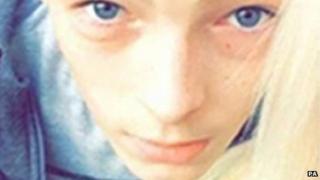 A 17-year-old boy, attacked a teenager he thought taunted him racially with a "Gangnam style" comment, a court heard.
Jordan Brennan, 17, was found dead in bed the day after he hit his head on the pavement outside a shop in Gorton, Manchester in October.
The defendant, who cannot be named due to his age, believed the reference to the South Korean song was racist.
He admitted manslaughter and received an eight-month sentence in a juvenile detention centre.
'Surprise attack'
The verbal flare up took place in a shop on Hyde Road, on 10 October, before the attack outside.
Jordan returned home where he was sick during the night but refused to go to hospital. The following morning, his mother found him unresponsive in bed.
After an ambulance was called, he was pronounced dead and a post-mortem examination concluded he died from a head injury, Greater Manchester Police said.
Duncan Thorpe, from GMP, said: "We might never know exactly what may or may not have been said in the run-up to this attack.
"But regardless of any words that were exchanged, Jordan was subjected to a surprise attack in which he had no opportunity to defend himself.
"The real tragedy of this is neither he nor his mum knew how gravely ill he was."