Pedestrian hit by car in Manchester 'critical'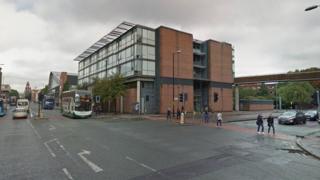 A pedestrian hit by a car in Manchester is in a "critical condition", a police spokesman has said.
The 39-year-old man was struck by a red Audi at about 04:00 GMT on Oxford Road, near the junction with Booth Street East.
A police spokesman said the man had injuries to his head, face and right thigh and fractures to his spine and collar bone.
He said witnesses should contact police.