Fuel spillage closes Morrisons Failsworth supermarket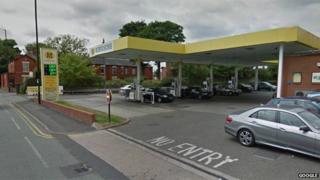 Fire crews wearing breathing apparatus have cleared up a large fuel spillage at a supermarket in Greater Manchester.
The fuel leaked on to the forecourt at Morrisons petrol station, off Oldham Road in Failsworth on Thursday morning.
Oldham Road was closed while emergency services dealt with the spill.
A children's nursery, the Morrisons petrol station and a Tesco petrol station across the road were all evacuated but there are no reports of anyone being injured.