Bolton rape: Woman attacked after leaving Farnworth pub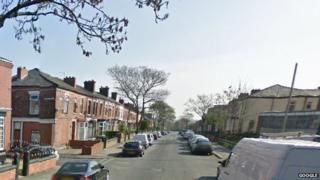 A woman has been raped shortly after leaving a pub in Bolton, Greater Manchester, police said.
The attack on the woman, who is in her 50s, happened at the junction of Park Street and Rawson Street in Farnworth.
She left the Wellington Pub on Market Street, alone, at about 00:20 BST.
Police have asked anyone who may have any information about the attack or who may have seen the woman, who was wearing a bright yellow top, to come forward.
At this stage the victim is unable to give an accurate description of her attacker as a result of her ordeal, police added.