£1m lottery prize unclaimed as nobody produces winning ticket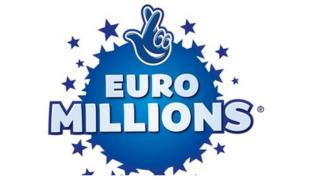 A lottery ticket holder has blown their chance of becoming a millionaire after failing to submit a claim.
The deadline expired at midnight on Thursday - 180 days after the draw on 10 October 2015.
The £1m prize, plus interest, has "now gone to help National Lottery-funded projects across the UK", said Camelot.
The company said the "winner" bought their ticket in Tameside, Greater Manchester but could not be more specific about the location.
A spokesman for the National Lottery said: "Unfortunately, I can confirm that the ticket-holder did not come forward within the deadline to claim their prize and has now sadly missed out on this amazing prize.
"To avoid this unfortunate situation happening again, I would urge all National Lottery players to check their tickets on a regular basis.
"We tried very hard to find the ticket-holder and it's a real shame that they have missed out, but there is still one winner - the nation."
In January, it an appeal was launched for a £33m lottery winner in Worcester after the ticket was initially unclaimed.
The highest-ever unclaimed ticket was for £63.8m in 2012.