Knowl View ex-teacher David Higgins accused of child sex offences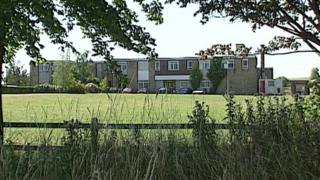 A former teacher at a boys school in Rochdale has been charged with 19 sexual offences against two pupils.
David Higgins, 76, is accused of committing offences at Knowl View residential school between 1969 and 1970.
The Crown Prosecution Service said he is accused of 18 offences of sexual assault and one of attempted sexual assault. Both boys were under 16.
Mr Higgins is expected to appear Bury Magistrates' Court on 4 May.