Rochdale headteacher banned for fixing Sats results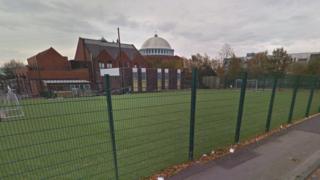 A Greater Manchester headteacher who falsified pupils' Sats results has been banned from teaching.
A disciplinary panel found Jeremy Morgan's conduct at St John's RC Primary School, Rochdale "unacceptable" and "seriously dishonest".
The Standards & Testing Agency (STA) annulled all Year 6 key stage 2 test results for reading and maths after he altered answers in May 2014.
Mr Morgan, 62, told the panel he was deeply sorry. He has 28 days to appeal.
A professional conduct investigation found he had altered more than 70% of the 28 scripts in one of the maths exams and he had changed 32% of the assessments with three answers or more.
The report by the National College for Teaching and Leadership said the headteacher of 18 years had "brought the profession into disrepute".
Mr Morgan admitted failing to comply with his responsibilities in tests and deliberately making changes to scripts but in mitigation said he was "under immense stress" at the time and "must have acted on impulse by making some frenzied changes to answers on pupil papers".
He accepted the year group had all worked hard and were on track to achieve good results and his actions had a severely detrimental impact on children, parents, staff and the reputation of the school.
Following the panel's recommendations, Jayne Millions on behalf of the Secretary of State ruled Mr Morgan is prohibited from teaching indefinitely with a review period of five years.
All year 2 and year 6 pupils sit national curriculum tests, known as Sats, in reading, maths and spelling, punctuation and grammar.
Mr Morgan retired at the end of the academic year 2013/14.
Michael Unsworth, the new headteacher at St John's RC Primary School, said: "The school has been under new headship since June 2014 and we consider the matter to now be closed."