Bury man admits killing woman and attacking her mother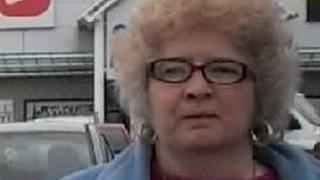 A man has pleaded guilty to killing his neighbour and stabbing her mother at their home in Greater Manchester.
Maylyn Couperthwaite, 52, died after being attacked along with her mother Audrey, 80, on Woodward Close, Bury.
Oliver Faughey, 63 and also of Woodward Close, was initially charged with murder and attempted murder.
But, at Manchester Crown Court he admitted manslaughter and grievous bodily harm with intent, before being detained under mental health laws.
He pleaded guilty ahead of the start of his trial, after the prosecution said it would accept the pleas on the lesser charges, in relation to attacks on 9 February this year.
A hospital order under the Mental Health Act was imposed on Faughey, who also lived on Woodward Close, until 16 October.
He will be sentenced at a date to be confirmed.