Courier staff 'lost work' over seriously ill son, MP Frank Field claims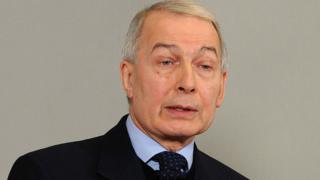 Parents caring for their seriously ill child were told to return to work "immediately" or lose their courier delivery rounds, an MP has said.
The couple from Leicester were at the bedside of their son, six, who was on life-support after an emergency leg amputation. He later died.
Frank Field said he had written to Prime Minister Theresa May calling for an inquiry into Hermes UK.
In a statement, the courier company said it would investigate the case.
Mr Field said the couple, who have not been named, had written to him saying they were "treated like dirt".
In his letter to the prime minister he said: "Their son died in hospital and yet they were still being hounded to return to work or face losing their delivery rounds."
The Birkenhead MP and Commons Work and Pensions Committee chair said several former and present employees had also contacted him to raise concerns.
One worker told him he lost work because he had to attend a hospital appointment and another said he lost his delivery round despite giving two month's notice for a day's leave to visit a sick friend.
Another was told they could not attend a family funeral, he said.
Mr Field's letter said: "I hope that the Government will take a serious look at whether the practices that have been reported here are undermining your agenda for protecting the interests of low-paid workers in our country."
A Hermes UK spokeswoman said: "We are proud to have an extremely committed and loyal network of couriers who enjoy their work and deliver high standards of service in return for for good rates of pay."