Family pay tribute to cyclist killed in Salford lorry crash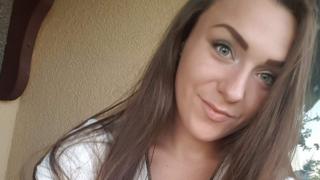 The family of an 18-year-old cyclist who died after a crash in Salford said their lives will "never be the same".
Oliwia Franchesca Wojciechowka died in hospital on Friday after being involved in a collision with a lorry on Eccles Old Road.
The family of Oliwia, who was originally from Poland and lived in Lower Broughton, said she had a "very big heart".
Greater Manchester Police said no arrests had been made.
In a statement, Oliwia's mother and brother, said they "cannot believe" what has happened.
"She is our love and had a very big heart," they said.
"Our lives will never be the same without her. The loss is so big."
They added that Oliwia had been saving up to go to a relative's wedding in Lukowa in Poland in October.
Investigators are appealing for witnesses to come forward.