Manchester attack: Families and survivors visit ahead of reopening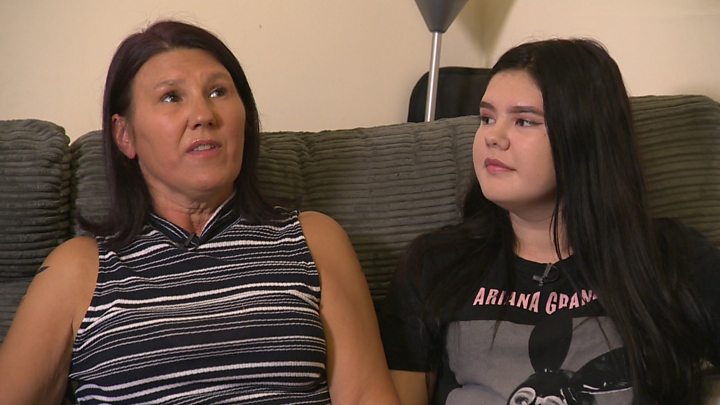 Families of victims of the Manchester Arena attack have visited the venue ahead of its reopening.
People affected by the attack on 22 May made a private visit ahead of the We Are Manchester show on Saturday.
An image showing the refurbished foyer has been released by the Tim Parry Johnathan Ball Peace Foundation, which supported the families during the visit.
Twenty-two people were killed when a bomb was detonated in the foyer.
The Peace Foundation said it hoped releasing an image could "prepare future concert goers for their return to the arena".
Chief executive Nick Taylor said: "Visiting the City Room is clearly a sensitive issue and is not appropriate for all families or survivors, however it is important that we were able to facilitate this time for people to see the space and ask any questions before it reopens.
"The opening of the arena is a sign that our way of life will continue and that we will not allow those who perpetrate violent extremism to defeat us.
"However, the opening is respectful to those people affected and is being staged to raise money for a memorial fund and will recognise that for many people their lives have changed forever."
The arena reopens on Saturday with a concert headlined by Noel Gallagher's High Flying Birds.
The arena's general manager James Allen said the venue had remained empty since May while renovation work continued.
He said the concert would be an "emotional" night for everybody, including staff who were present on the night of the attack.
"There are very few people you meet who have never been to an event at the arena," he said.
"So I think this is emotional for the whole of Manchester."
He added: "I would just ask that everyone who's coming tomorrow arrives early, be patient with us, and come and enjoy yourselves."