Manchester's Metrolink to publish performance reports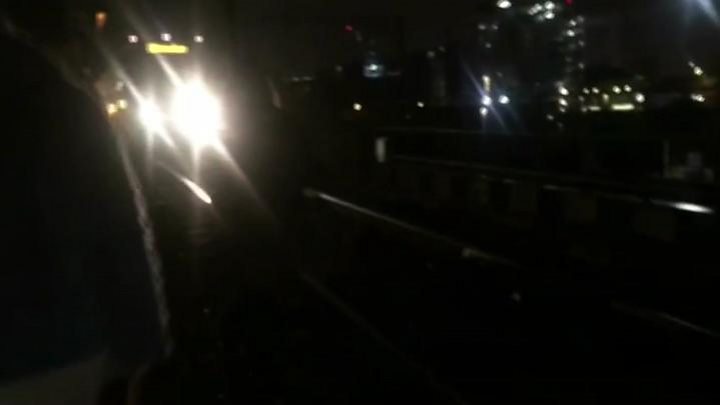 Passengers will be able to monitor cancellations and delays on Greater Manchester's Metrolink network with the launch of a monthly performance report.
The Transport for Greater Manchester (TfGM) report will be published from the end of April.
It comes as a report said there had been "frustrating" communications failures during recent severe delays.
Mayor Andy Burnham said: "It's my job to ensure Metrolink is accountable to its paying public."
The report, published online, found shortcomings with communications when overhead line issues affected around 50,000 passengers on 19 and 20 February.
It said an investigation had found that a tram's "pantograph" power connector damaged an overhead line at Bury, which then damaged the connector on another tram.
That tram went on to damage the overhead lines at Cornbrook before it failed at Deansgate-Castlefield.
The incidents caused disruption across the network and a lack of information led to customers leaving two trams in an "uncontrolled way" by activating emergency door handles.
Mr Burnham has also asked TfGM and Metrolink operator KeolisAmey Metrolink to make "immediate improvements" to information sent out during stoppages.
They use social media, websites and on-stop announcements, and drivers and staff update passengers on trams and at stops.
In the report, TfGM said information was "slow to be communicated" to front-line staff and issues with passenger information displays showing that services were running when they were not "added to customer frustration".
Mr Burnham said: "What happened earlier this month is a clear example of a serious incident bringing services to a standstill, which could have been far better explained to customers."
The monthly performance reports will be published from the end of April.