Rugby fan attack appeal made at Old Trafford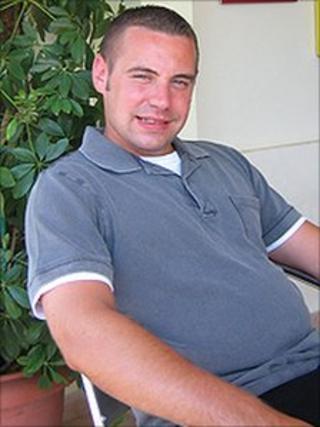 Police hunting a man who attacked a rugby fan, leaving him in a coma, took their appeal to the Super League Grand Final at Old Trafford on Saturday.
Halifax fan David Singer, 32, had gone to watch his town's team play Featherstone Rovers at Halliwell Jones Stadium in Warrington last Sunday.
He suffered serious head injuries when he was attacked as he returned to his coach in the car park at Dallam Lane.
Cheshire Police are urging anyone with information to come forward.
The force broadcast its appeal on the screens at the Greater Manchester stadium in front of more than 70,000 rugby fans for the match, between St Helens and Wigan Warriors
Police believe there may be other Halifax supporters who were subjected to abuse or violence before Mr Singer was attacked, and that they may have vital information.
Detectives have said the investigation focuses on a group of Featherstone supporters who were gathered in an area between the security barriers at the Halliwell Jones Stadium and the car park.
They said there was a small group within the fans who were verbally abusive and aggressive towards Halifax fans, with some throwing plastic bottles.
Police are also asking Featherstone fans if they can help in identifying those responsible for the attack.
A spokesman said: "This appeal extends to Featherstone supporters who may have been part of the larger group responsible for the aggression directed towards Halifax fans, but who will not have been part of any violence, and may well be sickened by the outcome."
Mr Singer had travelled to the match with his parents, but they left the match unaware of what had happened to their son.
They have remained at his hospital bedside since.
Anyone with information is urged to contact police or Crimestoppers.