University Hospital Aintree's low death rates praised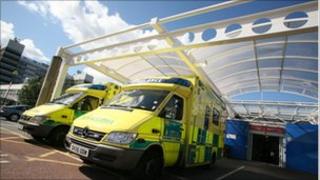 A Liverpool hospital has below average death rates, according to an analysis of deaths in English hospitals.
Monitoring body Dr Foster's report said University Hospital Aintree was one of 26 hospitals which had significantly lower than expected death rates.
According to Dr Foster's 303 more lives were saved at the hospital between September 2009 and August 2010 than were predicted for that period.
Trust chief executive James Birrell said it had a built "safety culture".
"The mortality ratio is probably the single most important indicator of quality and safety at a hospital," said Mr Birrell.
He added: "A range of projects are improving safety at our trust - some have been going for years, while others are brand new."