David Cameron backs repatriation law change couple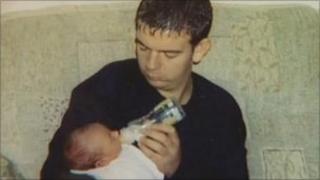 The prime minister has given a face-to-face assurance to a Merseyside couple that he backs their campaign to change European law over repatriating bodies.
Steven and Lee Dunne, whose son Gary's body remained in Spain for three years, met David Cameron in London.
Gary Dunne, from West Derby, Liverpool, was killed in an attack by a man with a machete near Torremolinos in 2006.
The Spanish authorities refused to release his body for burial for hygiene reasons until November 2008.
Mr Cameron, whose father died in France, told them they could use staff and resources from his private office to help lobby for an EU law to force the early repatriation of bodies.
A Downing Street spokesman said: "The prime minister expressed his admiration for Mr and Mrs Dunne's campaign and also praised them for their campaigning work on knife crime.
"Number 10 has been in touch with the Dunnes since 2008 and we will continue to work with them when required."
Attacker jailed
Mrs Dunne said: "David Cameron's actually agreed to put our proposal through to the European Communities with an EU approach and hopefully within the next 12 months or so we'll have a new law which implements repatriating bodies."
Mr Dunne, a builder and father-of-one, was stabbed during an attack on him and his friend in Benalmadena on the Costa del Sol.
His parents wanted to bury him in Liverpool but Spanish authorities had refused to transport the body unless it was cremated.
Mr Dunne was finally laid to rest after a service at Liverpool's Anglican Cathedral in March 2009.
Victor Posse Navas was jailed for nine years by a judge in Malaga in September 2008 after admitting the attack.