Free lunchtime music shows at The Capstone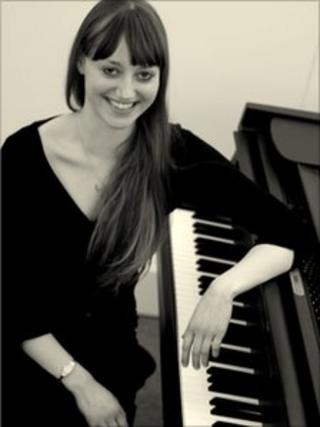 Liverpool music students are performing music shows throughout March and April to promote a university theatre.
The lunchtime shows feature classical, pop and jazz performances by postgraduates and staff at Liverpool Hope University.
The free concerts take place each Tuesday from 1310BST at The Capstone Theatre at the Hope University campus in Shaw Street, Liverpool.
The shows are in collaboration with the Royal Northern College of Music.
Venue manager Neil Campbell said the sessions showcase the talent of Hope University students, whilst promoting Liverpool's newest theatre.
"People can come and enjoy a range of free music, from classical to popular to jazz, in their lunch hour," he told BBC Radio Merseyside.
"The idea is for our music students to put on weekly shows which are completely inclusive of the local community and businesses.
"We have eight performances planned until the end of April, from harp duets, to piano solos, to pop bands and jazz".
The Capstone Theatre was opened in March 2010 by Vasily Petrenko, Principal Conductor of the Royal Liverpool Philharmonic Orchestra and Hope Honorary Professor of Music.
For more information visit The Capstone Theatre website.