More time for Liverpool royal wedding party applications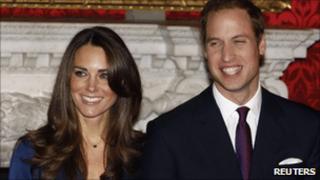 People in Liverpool have an extra week to apply to host a royal wedding street party, after the council received just 10 applications.
Liverpool City Council has extended its deadline to Friday, 15 April.
Prince William and Kate Middleton are due to marry at Westminster Abbey in London on Friday, 29 April.
The authority said it will cover the costs associated with closing the roads but party organisers will need public liability insurance.
Organisers will also need to arrange with Enterprise-Liverpool for road closed signs, the council said.
"We want to make it as easy as possible for people to hold a party so we are giving residents some extra time to get their applications in," a spokesman said.
"We don't want to be party-poopers and we would not want to put red tape in the way of any celebration.
"However, we do need to have proper applications - if roads are being closed we have to be aware of that so we can redirect traffic and liaise with the emergency services."