Mugstar feature on Record Store Day LP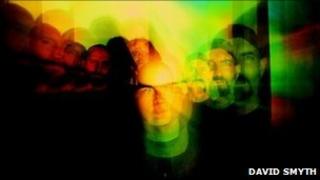 Liverpool band Mugstar feature on a special compilation released for international Record Store Day 2011.
The rock band's cover of ZZ Tops 'I Got The Six' was recorded for the 'I'm So Convoluted' LP.
The limited edition release is only available in independent record shops on Record Store Day on Saturday 16 April.
Record Store Day is a global event which celebrates the culture of independent record shops.
Jason Stoll of Mugstar said: "We love doing limited records like this as we get the chance to do something a little different.
"It is great to be a part of a world wide day for music and hopefully Record Store Day will encourage people to continue to buy vinyl records."
Customer loyalty
Record Store Day was started in 2007 in America and grew to include independent outlets across the world.
Probe Records and 3B Records in Liverpool will mark the day with special in-store events.
Probe's Bob Parker said, "Record Store Day really took off in Probe last year. It really surprised us.
"We've had bands emailing us asking if they can bring their records in. And that's on top of the 150 other titles that we have ordered.
"It would seem as though it's more important to celebrate Record Shops now than it was ten years ago, and that's great because it reminds people that we are here."
Ashli Todd, manager of Spillers Records in Cardiff, said to be the oldest record shop in the world, said that Record Shop Day is a celebration of loyal customers in an increasingly tough market.
"One of the most important things about Record Store Day is about celebrating what's unique about us," she told the BBC.
"The fact that you can self-release things in here and it doesn't matter if you're doing it off your own back or through a big distributor.
"Hundreds of independent record shops have closed and so there really is a sense for the rest of us on Record Store Day that we have made it through another year."