Liverpool road revamp considered by councillors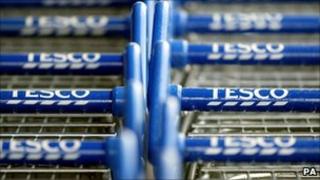 Proposals to revamp a major road in Liverpool are due to be heard by the council's planning committee later.
Tesco has offered to fund £600,000 of the redevelopment of Park Road in Dingle, as part of its new store which is due to open next month.
The firm pledged to regenerate the area and support local businesses in its revised planning application for the new store.
Traders have given their views about how the money should be spent.
The proposed refurbishment includes new zebra crossings, new shop signs, shutters and lighting.
It is estimated up to £15,000 per business would be spent on the road.
The £600,000 would also fund improvements to local green spaces, including nearby Admiral Park.