Natalie McCool releases 'dark' EP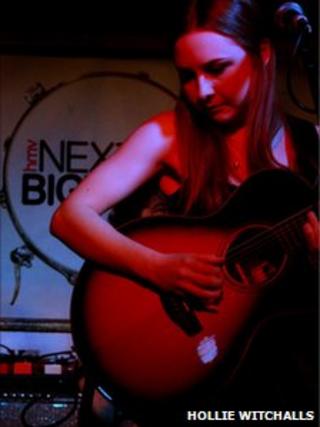 Widnes singer songwriter Natalie McCool has released a new EP inspired by her move from Widnes to London.
Natalie's three-track EP features the single Black Sun which reflects on a lonely experience in the capital.
Described by BBC Radio 6 Music's Chris Hawkins as 'an amazing new talent' she said her time in London has had a dark effect on her music.
"As a songwriter, something sad can make you depressed, and then something good comes out of it," she said.
Black Sun was released in early May 2011 and has been played on BBC Radio 6 Music and BBC Radio Merseyside.
"It is about getting really stressed and feeling like you need someone or something to lean on," she said.
"I make quite dark music anyway so that will always be there but obviously where you are influences what you write.
"Where I am now, there is a lot of space, and that's a lot better for the mental state, to be writing and creating new music.
"I think if people watched the video and then met me they would think that I'm not such a dark person.
"But I do like quite a lot of dark things - dark music and weird art. Francis Bacon is one of my favourite artists and his stuff is totally messed up.
"I think that comes across in my music."
Natalie McCool signed to Hubris Records on a four album deal in 2009 after winning the Make It Break It Awards in the same year.
She will perform live on the BBC Introducing Merseyside programme with Dave Monks on BBC Radio Merseyside on Sunday, 5 June.